We improved on perfection.
We have taken our premium Timbertop lineup and DOUBLED the wear layer and overall thickness. This fantastic, luxury line now features an incredible 6mm wear layer and a robust 13/16″ thickness!
With a beautiful Western European oak wear layer and a strong hevea cross-finger core, the new Timbertop collection stands in a class all its own. Read below to find out a few more reasons why the Timbertop collection is so exceptional.
REACTIVE STAIN TECHNOLOGY
Reactive stains interact with the tannins and cellulose of the wood to replicate the oxidization and maturing process of natural aging. This weeks-long process produces unique color tones and variation that cannot be duplicated with traditional staining methods.

BONA® NATURAL UV FINISH
Bona Natural UV Urethane finish preserves the natural look of your floor by offering superb durability and longevity. With the look and feel of natural wood, this virtually invisible finish provides a natural, untreated look with long-term surface protection.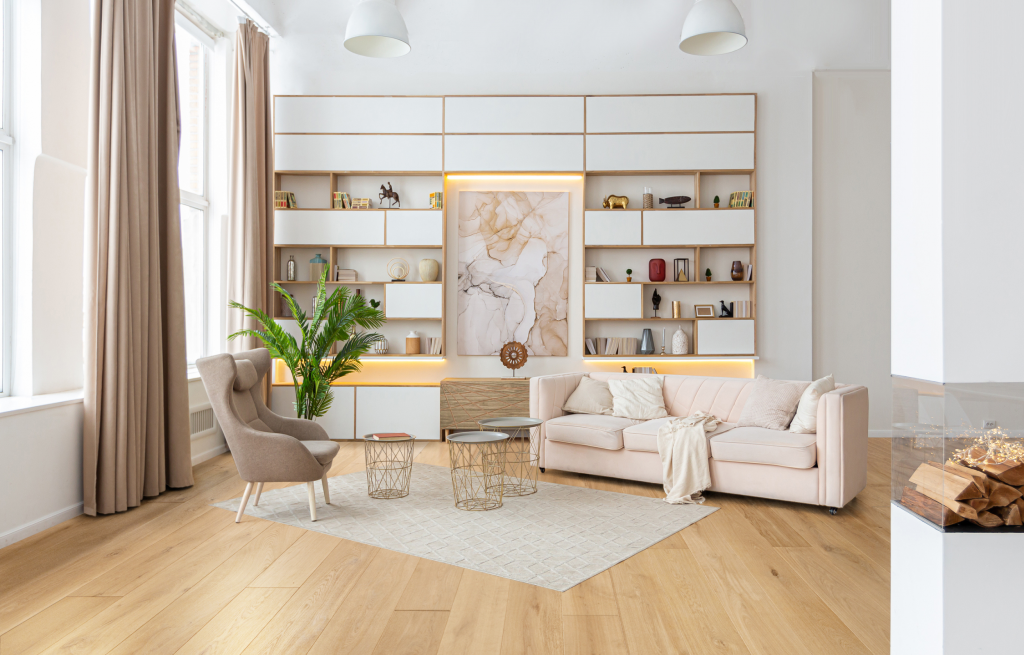 ENDURING CONSTRUCTION
Each incredible Timbertop floor is constructed with an innovative three-layer engineered design and a core of Hevea wood, known for its strength and reliability.