Ever wondered how to find the perfect furniture without spending hours looking for it? 2 in 5 Brits have reported being overwhelmed by the amount of choices when it comes to picking the right furniture for their dream home. And, it took them on average over a MONTH to find their perfect item. With the demand for home improvements drastically increasing over the last two years, it's no surprise more and more people are feeling the pain.
But it doesn't have to be that way. If you're looking for the ideal furniture to complete your home improvement project, but you're not sure where to start, we can help. We've teamed up with ufurnish.com, a website that's reimagined how furniture is searched for, compared, and discovered online, so you can save time and money while discovering new and exciting brands all in one place.
The folks at ufurnish.com saw how frustrating the process of furnishing a house can be, so they partnered with some of the UK's most exciting retailers to create a website where you can compare products and prices from over 110 retailers, to make your dream home a reality. 
Recently, ufurnish.com did some research into how long people are spending on their search for furniture. They found that it takes an average of 38 days to find the perfect item, with coffee tables being the most troublesome – people are spending a massive 128 hours to find the perfect one! – Check out the handy guide to choosing a coffee table below.
Coffee tables are closely followed by dining tables and chair sets (85 hours), and lighting (81 hours). When it comes to furniture shopping, almost 38% of the people surveyed said that they're often overwhelmed by the amount of choice available, whilst 31% blame their difficulty in purchasing on a lack of confidence in their interior design capabilities – ufurnish.com also offers advice and inspiration to help out with that too.
So, ufurnish.com want to give you back the gift of time, and help you create your perfect home by making the process of finding the perfect pieces of furniture an easier and more enjoyable task. You won't need to trawl through websites or traipse around stores anymore.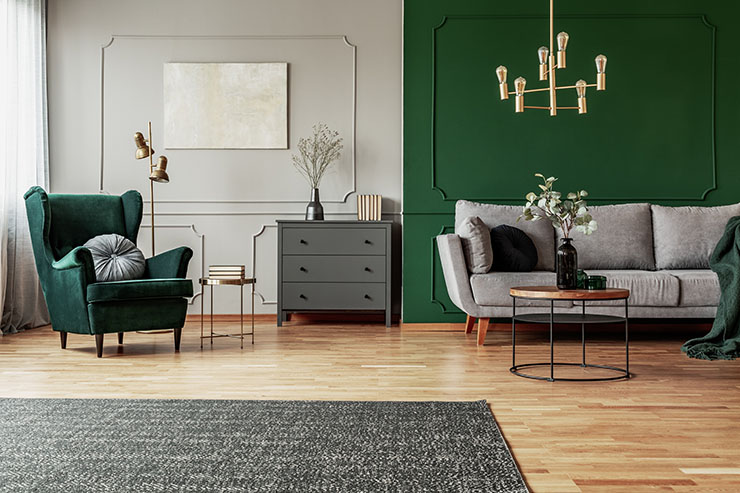 How to choose a coffee table
The humble coffee table is one of the most difficult items to choose for your home. To help, ufurnish.com have put together 8 top tips to demystify the process of choosing one.
What's your coffee table going to be used for?
Think about whether your coffee table is simply going to act as a place to put your perfect cuppa, or if it also needs to serve as a dining table, working from home space, or a storage spot.
What size do you need?
In smaller rooms where floor space is in short supply, a side table can offer a great alternative. If you're lucky enough to have the room then aim for a coffee table that is at least two-thirds the length of your sofa to allow ease of access for everyone.
What height should my coffee table be?
Choose a coffee table that is either the same height as the cushions of your sofa or two inches lower for comfort. But, if you intend on using your coffee table as a makeshift workspace or dining table, you may need to reconsider the height to create a comfortable experience.
Where should I put my coffee table?
The best place to have your coffee table is 15-20 inches away from the main seating area in the room. Also, bear in mind that your coffee table should be at least 25 to 30 inches away from your fireplace or TV for ease of movement.
What style is right?
The style of coffee table you choose will depend on the overall aesthetic of your room. If you're looking to achieve a Scandi look then opt for light woods and simplistically styled, but if it's mid-century charm you're after then look for dark wood, bold style coffee tables. 
What shape should my coffee table be?
The shape of the coffee table you choose will depend on the style of the sofa in your space. A traditional oval or rectangular coffee table is best suited to a typical style sofa that runs along one dimension, while a round or square coffee table is most often suited to an L-shaped or modular sofa.
What finish should my coffee table have?
Practicality is a huge consideration when it comes to the finish of your coffee table. A glass or lacquered finish works well to reflect light but may be less suited to homes with smaller children. Wood is hard-wearing but prone to watermarks if you're not using placemats, while upholstered coffee tables allow you to experiment with colour and design but can stain more easily. 
What colour should my coffee table be?
Having considered the style and finish of coffee tables, the colour will come down to these factors. If using a pouffe or footstool as a coffee table, then you can choose to either match it to your sofa or use a contrasting colour to create a focal point in the room.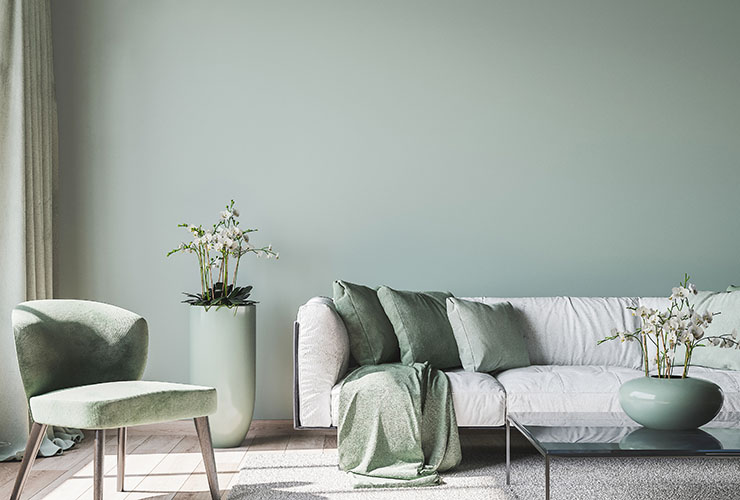 Next time you're in the market for new furniture or furnishings, visit ufurnish.com for inspiration, top tips, offers and all the best furniture and furnishings from across the market in one place.
For more style inspiration follow ufurnish.com on Instagram and Pinterest, check out their blog, which is full of interior tips here, or to search and discover over 110 furniture retailers across the entire market, head here.