Today we turn our attention to the European oak Vail, a flooring choice that harmonizes style, durability, and safety. Let's get into this captivating floor and see if it is the right choice for your space!
Aesthetic & Style
Vail, Colorado is renowned for its breathtaking winter landscapes, making it a sought-after destination for winter sports enthusiasts. The European oak Vail captures the very essence of these majestic mountain vistas and rugged, snow-covered terrain. Crafted with precision, these impressive 9 ½" wide planks are delicately wirebrushed, enhancing their natural beauty. They are adorned with a serene color palette and a contemporary matte finish.
Complementing this remarkable flooring is its equally captivating herringbone counterpart, measuring 4 3/4″ in width. This herringbone pattern beautifully embodies the same stunning color and character as the wider planks. Its cool, soothing tones make it a versatile choice, seamlessly complementing a wide range of interior design styles. It serves as a stunning canvas for your creative design aspirations, allowing you to bring the beauty of Vail's winter wonderland into your home.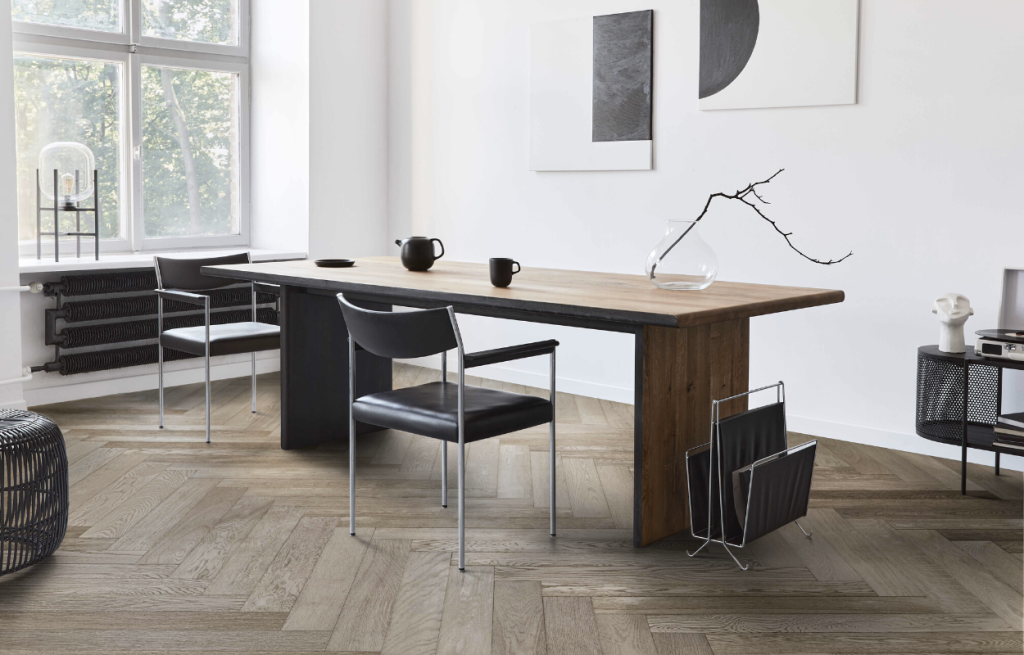 Strength & Durability
The European oak Vail boasts exceptional strength and durability through its impressive 6mm wear layer and incredible 13/16" overall thickness, setting it apart as a top choice for your flooring needs. Its ability to withstand heavy foot traffic coupled with a solid cross-finger construction, makes it the ideal flooring solution for high-traffic areas like living rooms, hallways, and even kitchens. Its remarkable resilience is a testament to the use of premium materials in its construction, combined with meticulous engineering and installation techniques.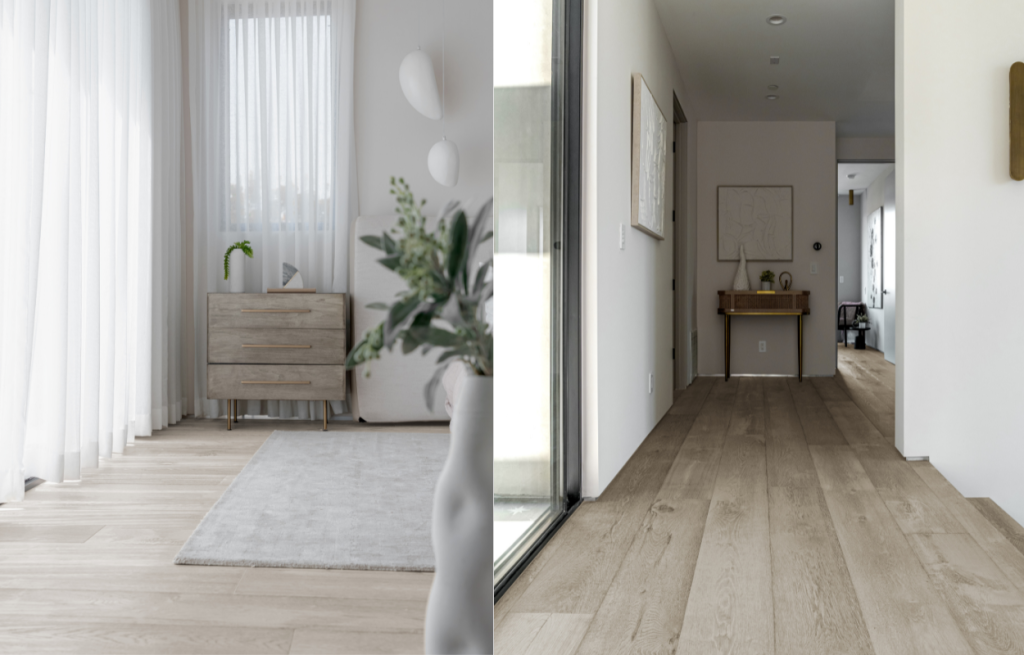 Safety Standards
At Urbanfloor, we prioritize your family's health by providing cleaner air for your home. As part of our commitment to our values, all of our flooring products are proudly FloorScore certified. FloorScore is an independent certification program that tests and certifies that the hard surface flooring and materials used to make them comply with strict indoor quality emission standards. By ensuring that our flooring meets these high standards, we are committed to creating both beautifully crafted and safe floors for your family.
You can read more about FloorScore certification here.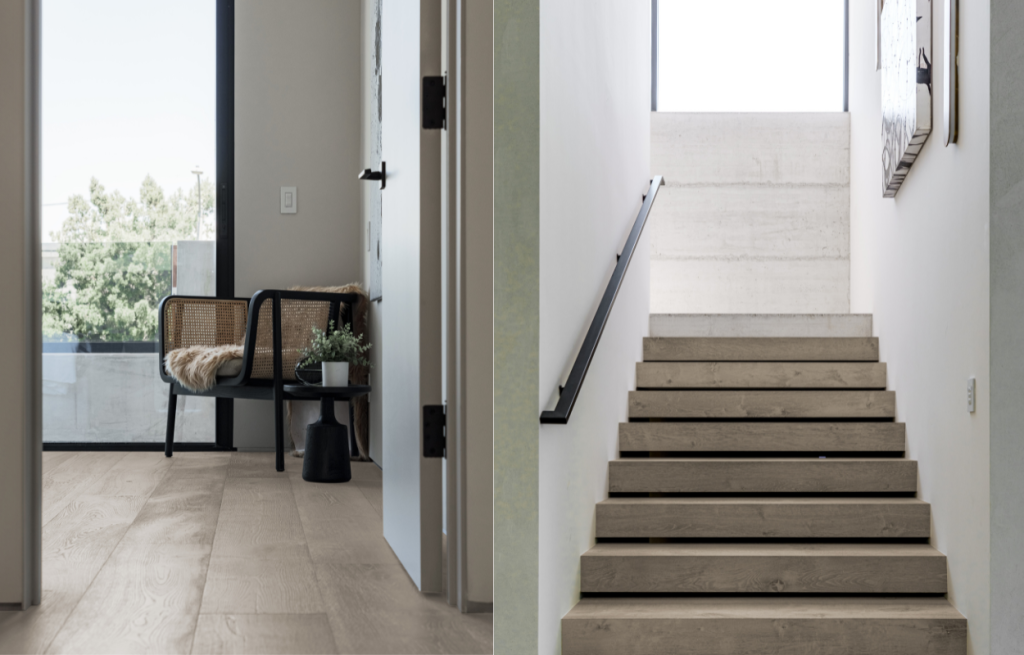 Care & Maintenance
When it comes to maintenance, the European oak Vail offers a relatively simple and hassle-free experience. Keeping it in top condition involves regular sweeping and mopping, which can easily preserve its beauty. Periodic refinishing can also rejuvenate its natural charm. Furthermore, the Vail's inherent variations and texture are beneficial, as they make typical scratches and dents from everyday use less conspicuous. This quality makes it an excellent flooring choice, even for households with children or pets.
For cleaning and care instructions specific to your hardwood floor, click here.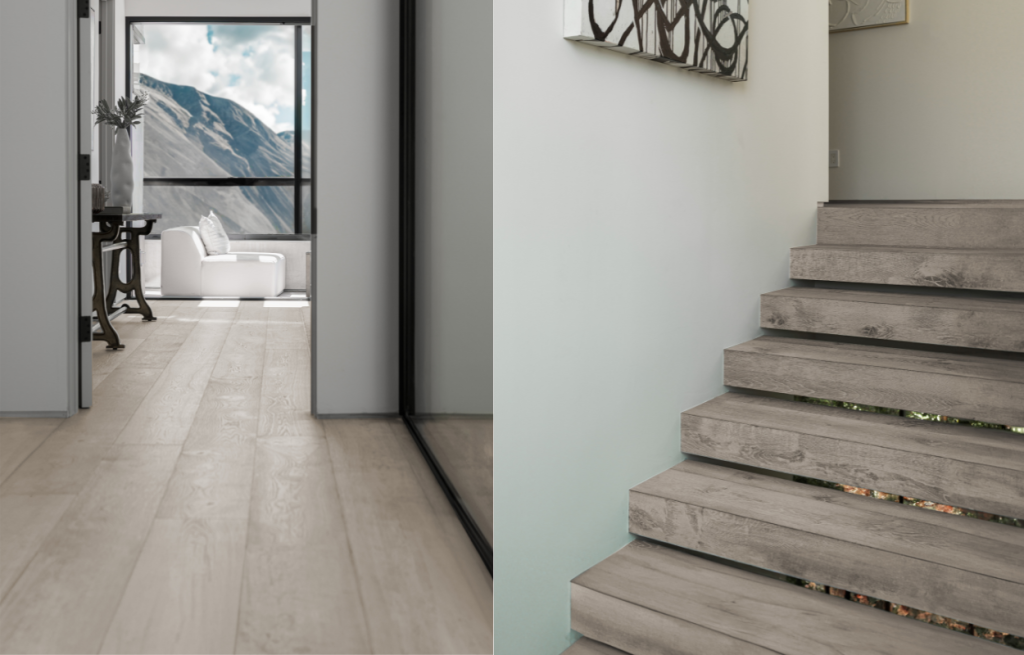 The European oak Vail seamlessly combines aesthetic beauty, strength, and safety. Its exquisite design captures the essence of Vail's stunning landscapes, while its durability and FloorScore certification ensure its safety and endurance. Easy maintenance and resistance to wear and tear make it a practical choice for any household. Elevate your space with the timeless elegance of the European oak Vail.