We are proud to introduce an all-new line of fine European laminate! With a water-resistant and AC5 scratch-resistant surface, TheBLVD has the strength to stand up to the rigors of daily life. TheBLVD's resilient construction comes in 20 amazing different style options for any aesthetic. What's more, TheBLVD combines the durability of laminate with the beauty of hardwood! Each floor has stunning embossed grain detail that provides the look and feel of genuine hardwood.
Undoubtably, the BLVD is an exciting new release that we can't wait to share with you! Without further ado, let us take a look at the fantastic floors that make up this beautiful new collection!
WATER-RESISTANT SURFACE
Life can be messy and your floors should be up to the task. With a completely nonporous and antimicrobial surface, The BLVD floors repel water making clean-up a breeze!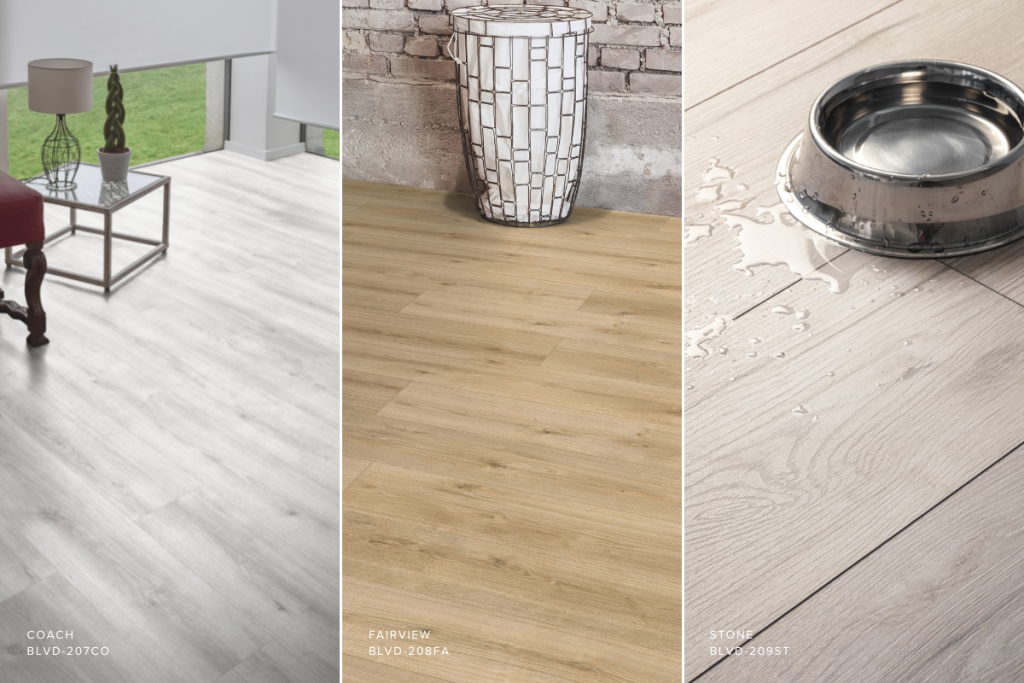 LASTING DESIGNS
TheBLVD is as beautiful as it is durable! Designed to absorb impact and resist scratches and stains, TheBLVD's timeless style is matched with an enduring construction.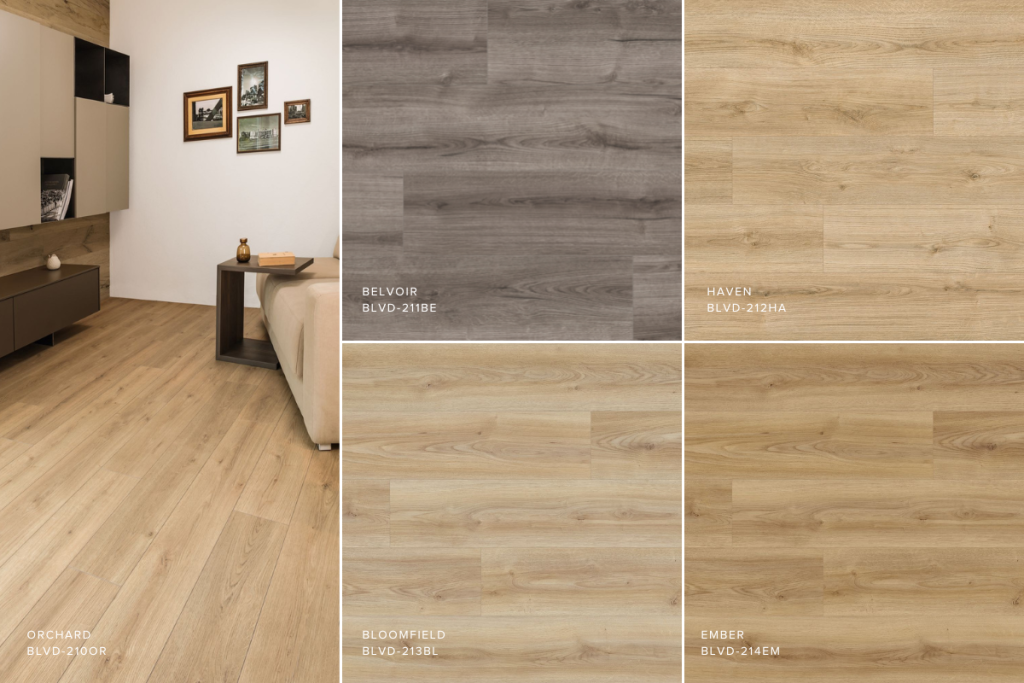 PERFECT FOR ALMOST ANY ROOM
The BLVD floors can be installed in almost any room – kitchens, bathrooms, and basements alike. The floors feature an embossed grain that provides the look and feel of genuine hardwood.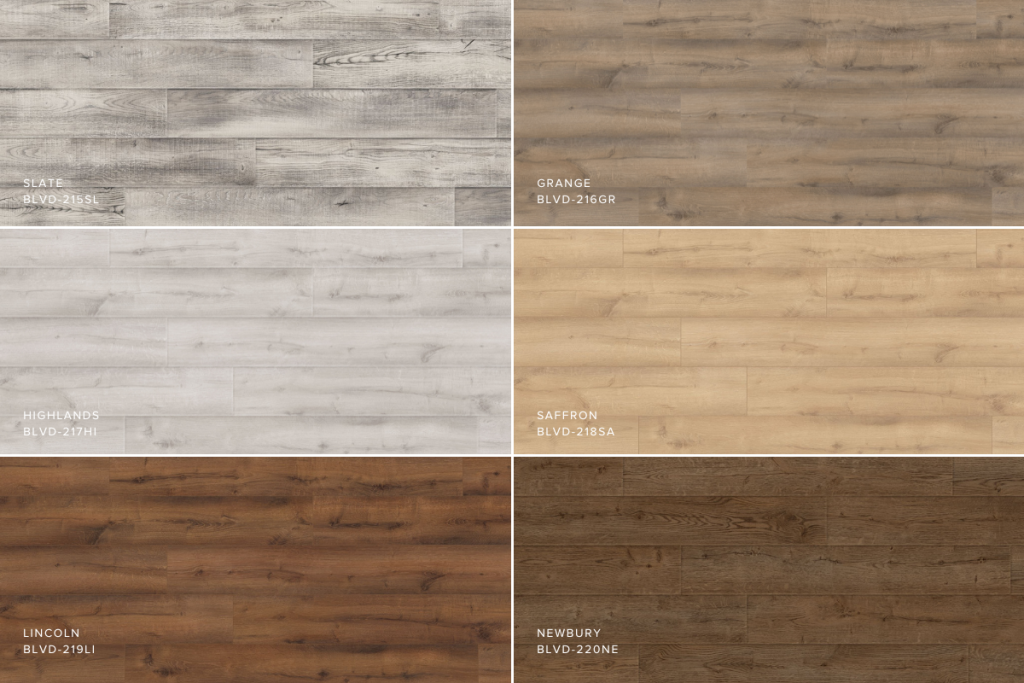 Browse the collection, view more photos, and order samples on our website!