Wind power could power every UK home by 2030, according to Boris Johnson's recent pledge at the Conservative party conference. The Prime Minister has pledged £160 million to upgrade ports and infrastructure in order to increase the UK's offshore wind capacity, as part of the first stage of the Build Back Greener initiative. Through this investment, the UK will be the world leader in clean wind energy. Plus, hundreds of thousands of UK jobs are likely to be created along the way.
Furthermore, in the Budget on 3rd March 2021, the government announced an extra £20 million investment into wind power. The money will fund a competition to develop floating offshore wind demonstrators and support the government's 2030 pledge.
Sustainable energy: Wind power and how it works
Uswitch estimates that 40% of the wind in Europe passes over the UK first! This makes wind power a viable green energy option to meet the nation's power needs. The wind rotates the blades of wind turbines, which then powers a generator and turns the energy into electricity.
Why offshore wind power is the future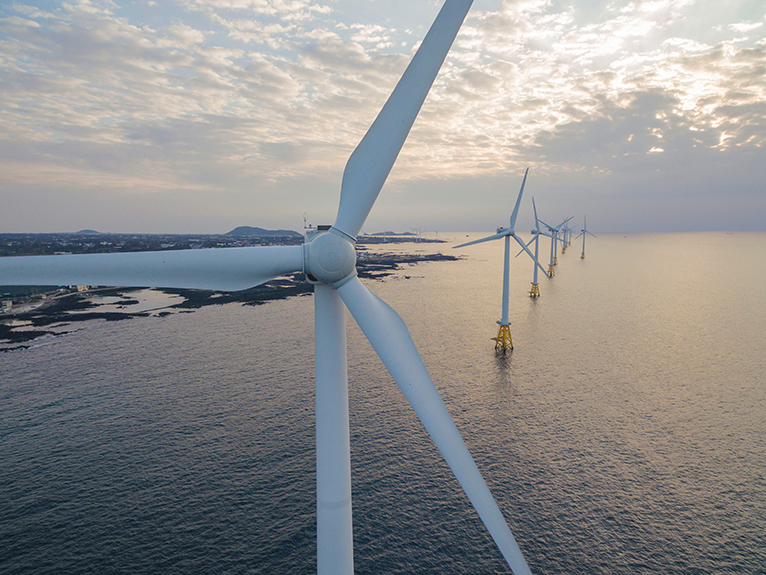 Offshore wind farms are bigger than their onshore counterparts, so they produce more electricity. They also have less effect on our countryside landscape, as well as have very little effect on wildlife. Wind farms can even help the environment beyond reducing the UK's use of fossil fuels. They can create offside reefs for fish!
Boris Johnson's wind power speech also stated that around 2,000 construction jobs will be created through this investment. Plus, up to 60,000 jobs will be created in the ports, factories and supply chains building these new wind turbines.
From Scotland, to Teesside and Humber, to Wales – local communities will benefit from upgrades to their ports and infrastructure. Smaller suppliers will also have the opportunity to win orders and investment from energy companies around the world. This will help lots of UK SME businesses to improve their global presence.
Will we use wind power in the UK?
We already have the largest offshore wind capacity in the world, powering the equivalent of 4.5 million homes annually, according to RenewableUK. Whilst this is a big achievement, it only meets 10% of the UK's electricity demand. Through Boris Johnson's new £160 million commitment, offshore wind will produce more than enough electricity for every home in the UK by 2030.
Plus, new technology will allow wind farms to be built further out in the North Sea, where there's stronger wind and deeper waters. As a result, the UK's floating offshore wind farms will produce over 15 times more energy than existing offshore wind farms worldwide.
So, it looks like wind-powered homes will be more common across the nation over the next ten years. Head to Gov.uk to read more about the new plans to make UK the world leader in green energy.