There isn't anything quite like a fireplace to help warm up your home and add some holiday spirit. Don't have a built-in feature fireplace in your home? No problem – build one! Something as simple as an old desk hutch or bookshelf can easily be rehabbed into a chic fireplace surround with the help of some paint and a new wood backboard. Such is the case with this thrifted desk hutch turned faux fireplace featuring the stunning chevron Zanzibar.
View the Chevron Zanzibar HERE.
We've rounded up three ways to style a faux fireplace using items you likely already have around your home! But before we get to style inspiration, here's a look at the "before"!
It may not look like much, but a little paint goes a long way!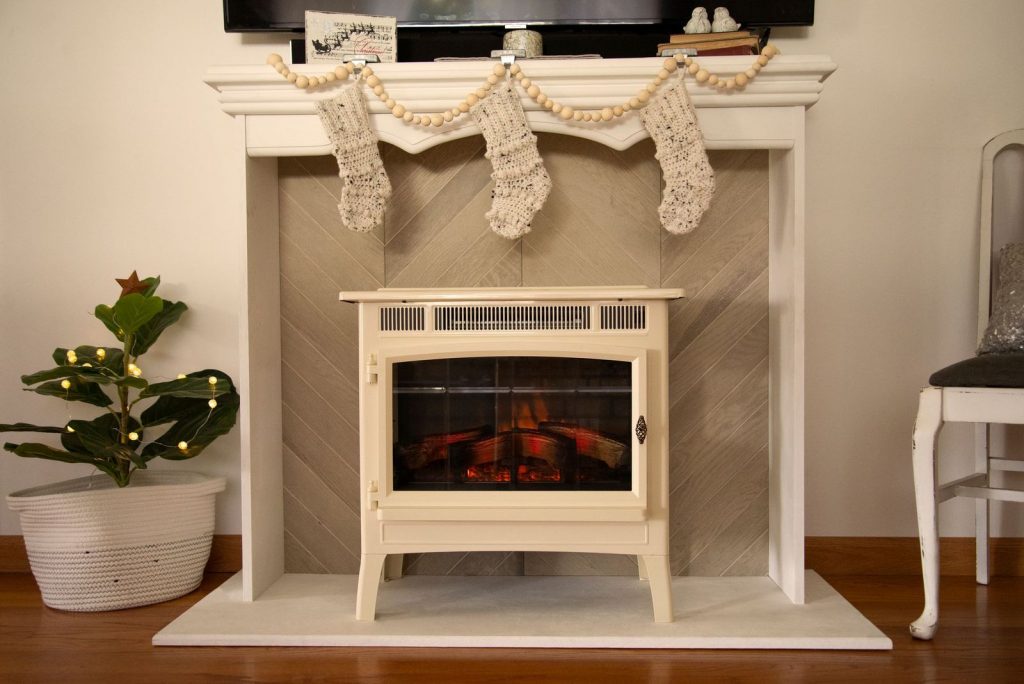 1. "Electric Stove" Space Heater
Perhaps our favorite option for a faux fireplace insert would be a "stove" space heater! Completely electric, this space heater has realistic flames that lend both a warm aesthetic and practical heat on chilly nights!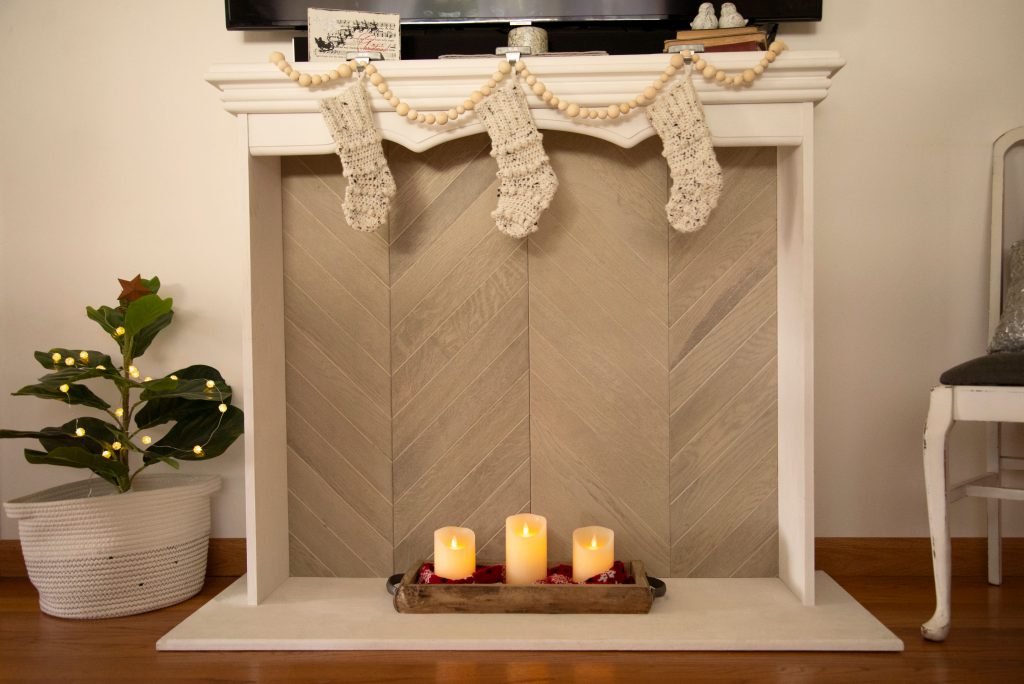 2. Rustic Tray & Electric Candles
Simple and understated, a rustic tray and battery-operated candles allow you to see more of the gorgeous wood backboard and yet still adds a warm glow!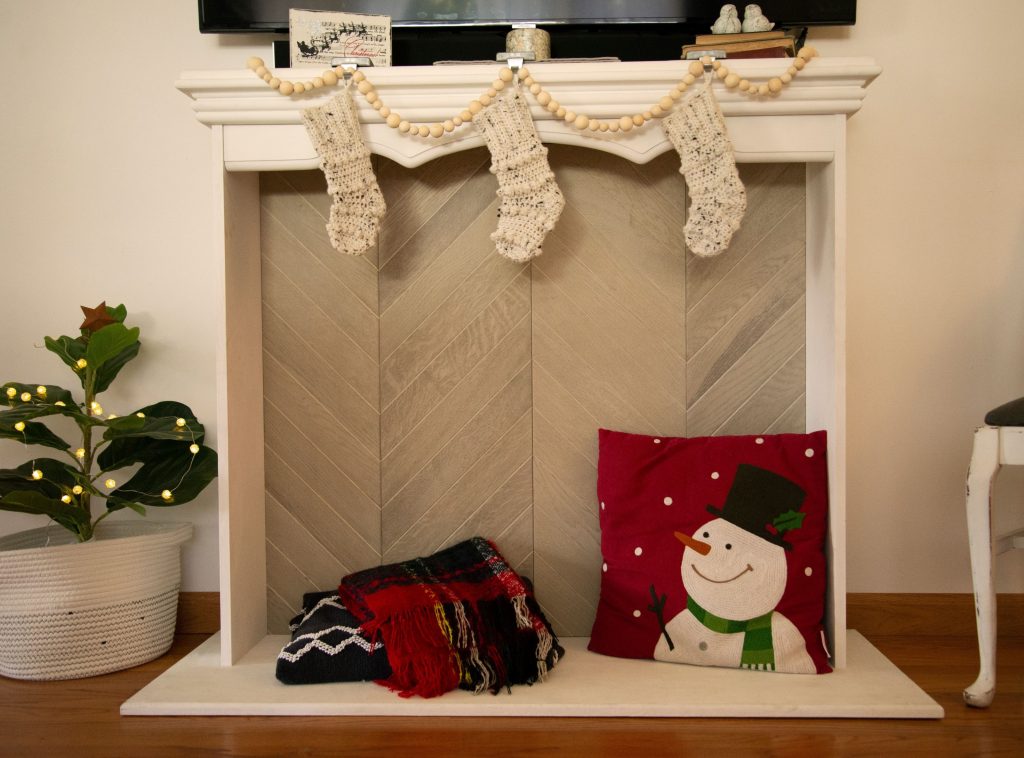 3. Cozy Blankets & Pillows
A few festive blankets and a fluffy pillow provide a simple, casual aesthetic. Bonus points if your pillow has a snowman or other Christmas character!
---
When it comes to decorating a faux fireplace, the options are truly endless. From stacks of books to candles and birch logs, there is no wrong way to style it!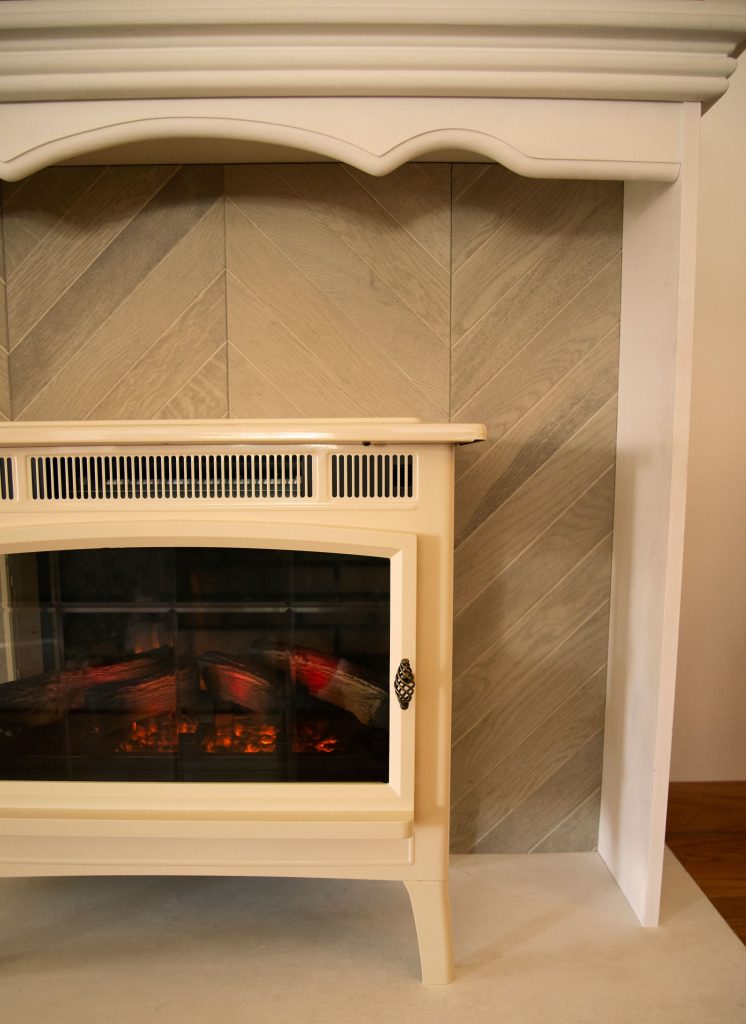 One of our favorite things about hardwood floors is that they are incredibly versatile. From ceilings to feature walls, here are a few of our favorite creative projects featuring our floors:
---
This herringbone office wall by Katie Kurtz of Adorned Homes featuring the European Oak Grigio.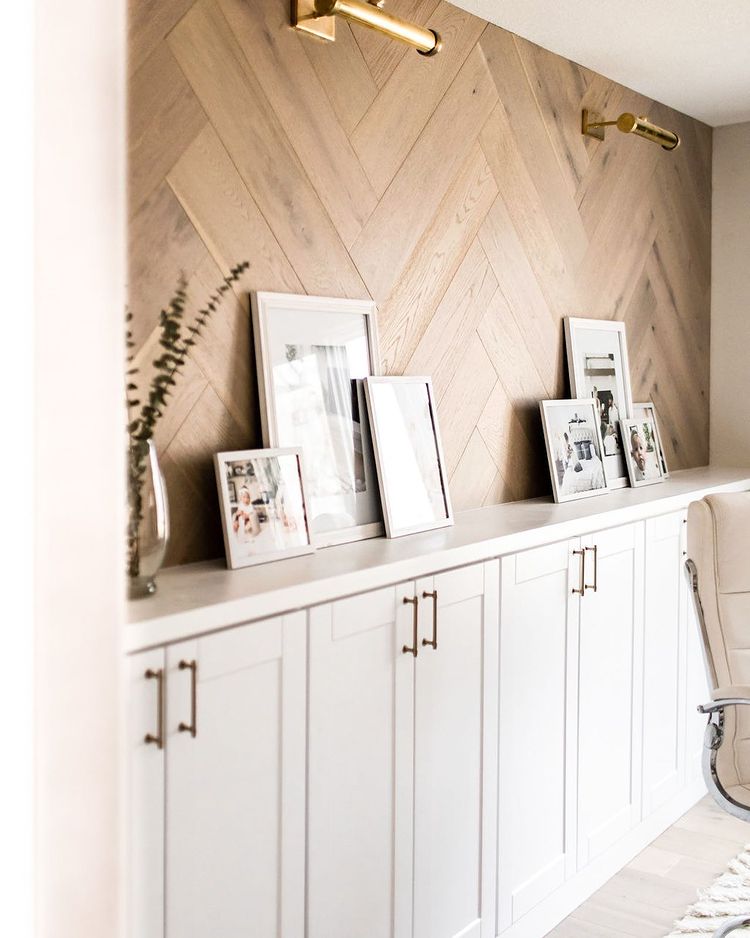 Read the full blog post HERE.
---
This ceiling by the talented Construction2Style team featuring the European Oak Lambrusco.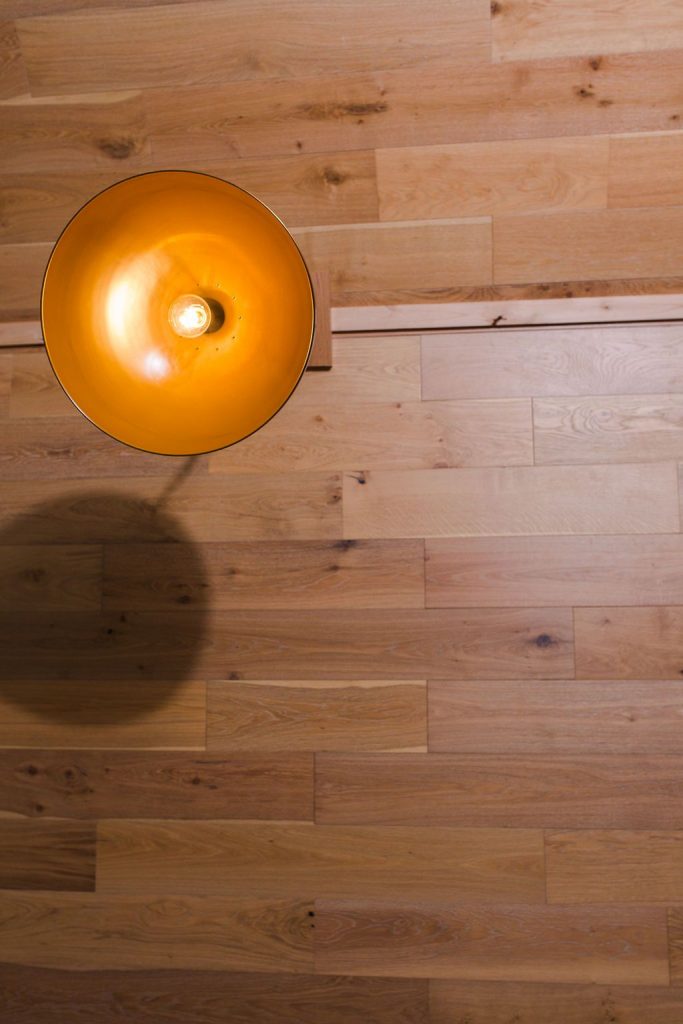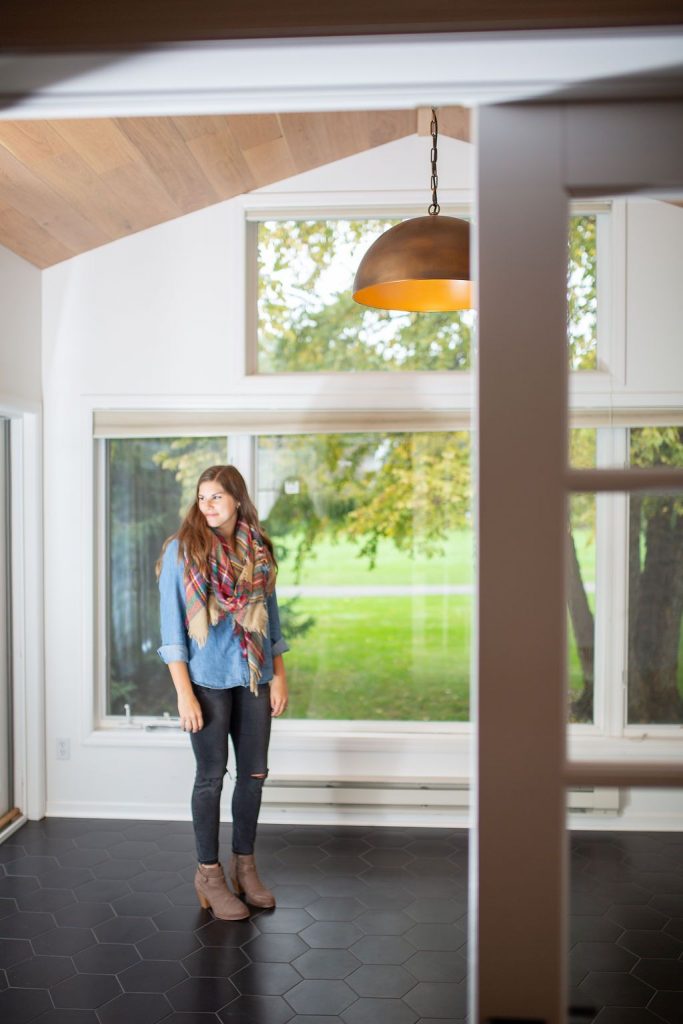 ---
Have you done something creative with your Urbanfloor flooring? Send an email to [email protected], we'd love to see it!